Really excited today to be joined by Sue Moorcroft, author of contemporary women's fiction, and she is telling us all about which authors and books have inspired her.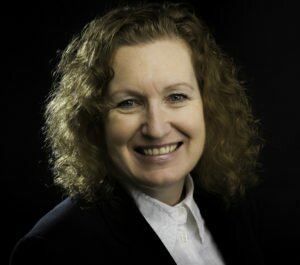 Which authors/books did you like to read as a child?
A lot of Enid Blyton – Famous Five, Secret Seven, Adventures. Before that, when I was into Brer Rabbit and Noddy and Big Ears my mother got so fed up of reading to me that she used to tape record herself when she read aloud so I could listen while she did something else – home made audio books! I moved on to boarding school stories, especially The Chalet School series by Elinor M Brent-Dyer and pony books such as those by Ruby Ferguson. I remember some obscure titles such as Tol the Swimmer and Smiley Hits the Road. I was reading adult authors by the time I was nine.
Were you good at English at school? Did you like it?
Yes, and Ioved it, especially when we wrote stories. I couldn't believe I could get good marks for making stuff up. A teacher told me when I was ten that one day there would be books on the shelf with Sue Moorcroft on the spine. I'm not sure why I'm so pleased to prove him right because he was a horrible old troll.
What genres do you like to read? Have they had an impact on the genre you write?
I do read a lot in the genre in which I write. I used to read a lot of crime as well but that's largely fallen by the wayside, now, though I do love romantic suspense (and am not really clever enough to write it). I read a few biographies, also. I have a two- or three-book-a-week habit and I don't watch much television.
If you were to write a different genre what would it be and why?
I don't know that I would because I love what I do. If my life depended upon writing something else I'd probably try an historical. I have written a handful of short stories set a few decades ago.
Did any author's work encourage you to pick up your pen and write and if so who, what and why?
I never needed encouragement. I never stopped writing, right from school days. I just didn't try and get published until I was good and ready. There are so many fantastic authors who have given me pleasure throughout my life and I'd say they all influenced me.
Are there any authors who, as soon as they publish a new book, you have to get it?
Not really – I read so many authors. What does trigger a pre-order moment in me is when there's a new book due in a favourite series. It's such a lovely surprise when I turn on my e-reader one day and it's there.
Which books have you read that have made you think 'Wow, I wish I had written that' and what was it about the book?
All too many! The Troubleshooter series by Suzanne Brockmann is a prime example. She writes so bravely, using a global stage on which no subject seems to difficult for her to tackle, then she makes a sizzling love affair central to the plot.
Have any of your plots/characters been influenced by real life events/people? (Be careful, I don't want you getting sued!)
Yes, but obliquely, usually. The premise of my May 2017 book, Just for the Holidays, came from a friend's holiday from hell. I asked if I could borrow the situation but I wrote my own story to go with it. In The Christmas Promise I made Ava hate Christmas because I'm not it's greatest fan and I wanted to show that there are people for whom the Season is no fun. I'm looking forward to Christmas this year, though, having a Christmas book out!
A huge thank you for taking part.
Thank you very much for inviting me onto your lovely blog!
About Sue Moorcroft
Award-winning author Sue Moorcroft writes contemporary women's fiction with occasionally unexpected themes. A past vice chair of the Romantic Novelists' Association and editor of its two anthologies, Sue also writes short stories, serials, articles, writing 'how to' and is a creative writing tutor. She's won a Readers' Best Romantic Read Award and the Katie Fforde Bursary.
Sue's latest book The Christmas Promise is out now on Ebook and out in paperback and audiobook on 1st December.  You can buy a copy HERE.  Look out for my review in November!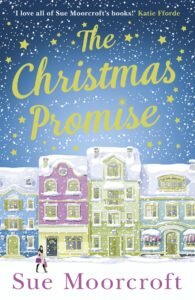 Connect with Sue
Website: www.suemoorcroft.com
Blog: www.suemoorcroft.wordpress.com
Facebook: sue.moorcroft.3
Facebook author page:
Twitter:
Instagram: suemoorcroftauthor
Google+: google.com/+Suemoorcroftauthor
LinkedIn: https://www.linkedin.com/in/suemoorcroft
Amazon author page: Author.to/SueMoorcroft