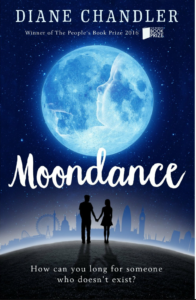 The Blurb
Bittersweet, at times funny, and always emotionally raw, this is by far the most moving and honest novel you'll ever read about IVF and it's impact on a marriage.
How can you long for someone who doesn't exist?
Cat has always been in control of her life.  Happily married to Dom, but flying high as a political lobbyist, she dismisses his idea to start a family…until she herself is ready.
But what is it is then too late?
Complex and selfish, intelligent and open, if she is to exceed in having that elusive child, Cat must battle through gruelling fertility treatment and the emotional strain it places on her marriage.  By her side, Dom, easygoing and ever the optimist, finds that he too risks been run ragged by their journey.
Both are forced to come to terms with their longing for a baby against the blitz on a relationship tested like never before.
By the winner of The People's Book Prize for Fiction 2016.
A rare, raw, engaging fictional account of the traumas of infertility told with frankness and humour.
My Review
Moondance is the moving story of one couples journey through IVF and the impact it has on them individually and as a couple.
Cat and Dom are a successful couple who appear to have it all. Beneath the surface, however, there is the heartbreak of being unable to conceive and Cat's difficult childhood. Moondance is told in first person narrative by Cat and switches between the past and present focussing on their lives now and when they first met. Diane has perfectly immersed the reader fully into the lives of Cat and Dom so you feel as though you know them inside out and are with them every step of the way on their journey.
I'm not sure how I felt about Cat during the book. Diane has created a character who is, at times, rather unlikeable, as humans often are. This did not though detract from the empathy I felt for her and all credit goes to Diane for managing to pull this off.
This is an honest and unflinching look at all the emotions that are involved when a couple are unable to conceive. The jealousy that arises when those close to you get pregnant, the feelings of regret over having waited too long to try for a child and the misdirected blame and anger. It is raw and deeply moving and the impact on Cat and Dom's marriage is accurately portrayed. I really hoped that their relationship would survive. For Cat the pursuit of a child becomes all consuming…will this be to the detriment of her marriage?
Moondance also highlights the different experiences of IVF and the loss of a child for the woman and the man. Focus tends to be on the female while sadly the man is forgotten, and this is the case for Dom.
Diane has written about a difficult subject with empathy, insight and honesty and Moondance is an extremely emotional read. This book is touching and had me in tears at various points and left me feeling wrung out. A great and poignant story about the desperation felt for something you want so badly and can't have that seems to come so easily to others and the grief you can feel over the loss of what, or who, might have been. Highly recommended and would be a great book for a reading group.
Thank you to Diane Chandler and Blackbird Digital Books for the advance copy in exchange for my review.
Published on 1 November 2016 by Blackbird Digital Books.
You can purchase a copy of Moondance HERE.