Today Catherine Hokin, author of Blood and Roses, joins me to talk all things bookish…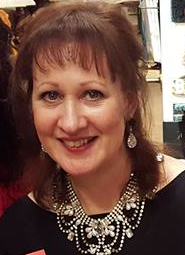 Which authors/books did you like to read as a child?
I was the classic torch and book under the bedclothes kid and read continuously – I would read the cereal box if I couldn't find anything else! I remember an early fascination with The Singing Ringing Tree and then becoming obsessed with Anne of Green Gables and The Little House on the Prairie. To a child growing up in the Lake District in the 1970s the locations and adventures seemed impossibly romantic. I also adored the whole Narnia series (except the last one which remains impenetrable) and spent too much time looking for magic wardrobes. And I remember a wonderful book about a girl called Perdita which had something to do with Samarkand and Tudor England – if anyone can shed any light on that, I would be very grateful!
Were you good at English at school? Did you like it?
I was good at it, I did it to A Level and would have done it at university but History won – I did end up teaching Literature for a number of years so I think it was well-engrained. Did I enjoy it? There were lots of books I loved (especially Tess of the D'Urbevilles) but I did my A Levels in 1980 and I'm not sure you were meant to like it then. There was a lot of quote learning and not a lot of discussion – the teacher was always right and always dull! My love of reading came more from home – my father was a complete bookworm who owned a bookshop and encouraged me to pick up and try anything. Which I did.
What genres do you like to read? Have they had an impact on the genre you write?
I've always loved historical fiction although I have to avoid reading in the period I'm writing about. The first one I remember loving was The Autobiography of Henry VIII by Margaret George which had just the right mix of fact and fiction (not always easy to do) and had an unusual (for its day) structure. Hilary Mantel's Bring Up the Bodies is in a similar vein: she brings characters authentically to life, treats her audience as intelligent beings who don't need to be sledge-hammered with overt research and doesn't get too involved in romance which I'm not a fan of! I hope some of that's rubbed off on me. I also enjoy very forensically gritty thrillers and plan to weave some of that approach into a future historical novel.
If you were to write a different genre what would it be and why?
Magical realism – I love it. Angela Carter, Gabriel Garcia Marquez, Laura Esquivel: I gobble them up. I would love to do something in this style and have been playing around with the genre in short stories. Erin Morgenstern did a brilliant job of weaving the style in with historical fiction in The Night Circus so maybe it's doable. One day!
Did any author's work encourage you to pick up your pen and write and if so who, what and why?
The Margaret George novel I mentioned earlier plus her book about Mary Queen of Scots: Mary, Queen of Scotland and the Isles. Until I discovered those I'd only seen historical fiction either of the type written by Jean Plaidy and Anya Seton which was far too romance-driven or Robert Graves, which was brilliant but way more literary than I wanted to/could ever imagine writing. Once I found George and also Sharon Penman's The Sunne in Splendour, which again takes historical characters and breathes real plausible life into them, I was set on the path even if it did take me a while to get there.
Are there any authors who, as soon as they publish a new book, you have to get it?
Lionel Shriver who is always a fascinating, if controversial, read and tackles up-to-the minute issues without flinching. Ben Aaronovitch for his hilariously clever Rivers of London series. Kate Atkinson and Sarah Waters and I really need Ms Mantel to finish book three. If you'd asked me this a few years ago I would have said George RR Martin as I'm a massive Game of Thrones fan but I think we've all given up on that now.
Which books have you read that have made you think 'Wow, I wish I had written that' and what was it about the book?
The Night Circus by Erin Morgenstern – it is absolutely captivating, so beautifully written and so unusual – and The Miniaturist by Jessie Burton which I've already re-read. Both writers have an amazing capacity for detail and are great story-tellers. I'd also go for The Children's Book by AS Byatt as it is about some of my favourite artists and she gets right under their skin and Neil Gaiman's mind-twisting American Gods. I could probably do this for hours.
Have any of your plots/characters been influenced by real life events/people? (Be careful, I don't want you getting sued!)
I write historical fiction centred on actual people so very much yes! However, beyond the real details of my character's lives, I do draw on my own experiences and relationships – the memory of emotion part of the writer's memory box. My first novel, Blood and Roses, is essentially about a strong woman trying to raise her son into a man with ideals she can be proud of and then accept she has to let him go to direct the course of his own life. I have a son who mirrored Prince Edward's age when I was writing this book and I really drew on my experience of motherhood in this context – that made writing the death scene very tough. In my second novel, currently with my agent, I have drawn on a couple of other close personal relationships – you have to do this to give authenticity to emotions and actions although it isn't always easy to do. I never use the whole of one person or one situation so no one would entirely recognize themselves – however, I'm not saying who the insanely tyrannical king is based on although they're real and they're definitely not male!
A huge thank you Catherine for taking part, I share your love of Lionel Shriver and Tess of the D'Urbevilles too!
About Catherine Hokin
Catherine is a Glasgow-based author whose fascination with the medieval period began during a History degree which included studies into witchcraft, women and the role of political propaganda. This sparked an interest in hidden female voices resulting in her debut novel, Blood and Roses which brings a feminist perspective to the story of Margaret of Anjou (1430-1482, wife of Henry VI) and her pivotal role in the Wars of the Roses. Catherine also writes short stories – she was a finalist in the Scottish Arts Club 2015 Short Story Competition and has been published by iScot magazine – and regularly blogs as Heroine Chic. She is now represented by Tina Betts of the Andrew Mann Literary Agency.
Links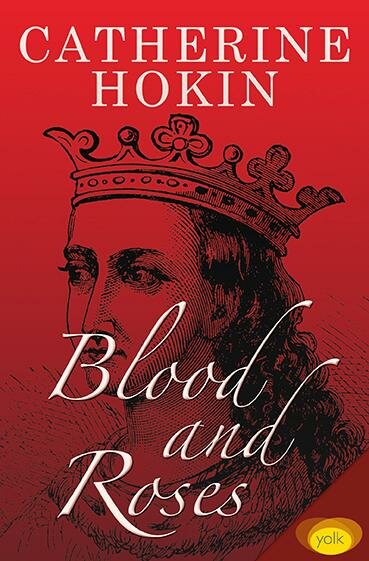 Catheirne's novel Blood and Roses was published on 11 January 2016 by Yolk Publishing.  You can purchase a copy HERE.