I'm absolutely thrilled to be one of today's blogs, along with Laura Bambrey Books, hosting for The Silent Wife by Kerry Fisher blog tour. Did I enjoy Kerry Fisher's latest book? Read on to find out…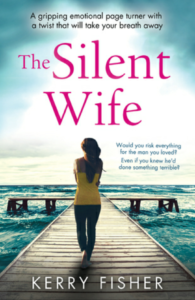 The Blurb
Would you risk everything for the man you loved? Even if you knew he'd done something terrible?
'A heart wrenching and gripping tale. I was hooked from the very first page.' Write Escape
Lara's life looks perfect on the surface. Gorgeous doting husband Massimo, sweet little son Sandro and the perfect home. Lara knows something about Massimo. Something she can't tell anyone else or everything Massimo has worked so hard for will be destroyed: his job, their reputation, their son. This secret is keeping Lara a prisoner in her marriage.
Maggie is married to Massimo's brother Nico and lives with him and her troubled stepdaughter. She knows all of Nico's darkest secrets – or so she thinks. Then one day she discovers a letter in the attic which reveals a shocking secret about Nico's first wife Caitlin. Will Maggie set the record straight or keep silent to protect those she loves?
For a family held together by lies, the truth will come at a devastating price.
A heart-wrenching, emotionally gripping read for fans of Amanda Prowse, Liane Moriarty and Diane Chamberlain.
My Thoughts
Do you ever really know what goes on within a marriage?
I eagerly anticipated reading The Silent Wife by Kerry Fisher after really enjoying her previous novel, After The Lie. There is always a little trepidation in reading the latest novel by an author you have previously enjoyed as you hope it will live up to the expectations you have. I am pleased to say that Fisher has delivered again with an enthralling book that is unputdownable.
Told in first person narrative by the two main characters Maggie and Lara, The Silent Wife tells the story of Maggie who has joined the Farinelli family as Nico's second wife following the death of his first wife and Lara who is the second wife of Massimo, Nico's brother. While Lara struggles to maintain the public façade of her marriage and that of Massimo as doting husband and father, Maggie makes a discovery about Caitlin, Nico's first wife, that could potentially devastate her husband and stepdaughter. The story lines make for compulsive reading as you eagerly anticipate what the outcome will be for the two women and the family as a whole.
Covering emotive subjects such as the difficulties that come with blending two families together, domestic abuse, and the dynamics of families; Fisher writes with empathy and yet also a wicked sense of humour which serves to draw you into the characters making The Silent Wife an emotional yet never maudlin read. Fisher writes with honesty about the subject of the emotions a second wife goes through in relation to her feelings about her predecessor that few would admit to out loud. Her depiction of domestic abuse within a relationship is also realistic and Fisher has clearly researched this subject carefully.
You cannot help but care about the main characters and Fisher has done a great job of giving both Maggie and Lara their own unique voice. That sense of the way we view other people compared to the reality and how they actually feel about themselves really comes through and is portrayed brilliantly.
I raced through The Silent Wife, finding it compelling and interesting. There were sentiments and responses I could really identify with and Fisher writes with an emotional intelligence. There is so much to think about and discuss it would make a great read for a reading group.
All-absorbing, emotionally acute and yet funny The Silent Wife is a compulsive read about secrets, lies, the complexities of families and keeping up appearances. A highly recommended read that will have you both laughing and crying and desperate to know the final outcome.
A huge thank you to Kerry Fisher and Kim Nash at Bookouture for the advance copy and the invite to take part in the blog tour. This is my honest and unbiased review.
Published on 24 February 2017 by Bookouture.
Purchase Links
UK 🇬🇧 http://amzn.to/2gO2YZt
US 🇺🇸 http://amzn.to/2g9Uhay
About Kerry Fisher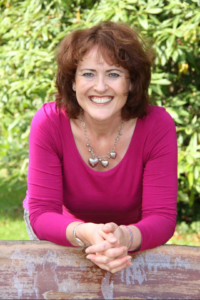 Born in Peterborough, Kerry Fisher studied French and Italian, and taught English in Corsica and Spain before climbing to holiday rep and grape picker in Tuscany. She eventually returned to England to 'get a proper job', and spent two years in features at Essentials magazine. She now lives in Surrey with her husband, two teenagers and a very naughty lab/schnauzer called Poppy.
http://www.kerryfisherauthor.com/
Be sure to check out the rest of the hosts on The Silent Wife blog tour –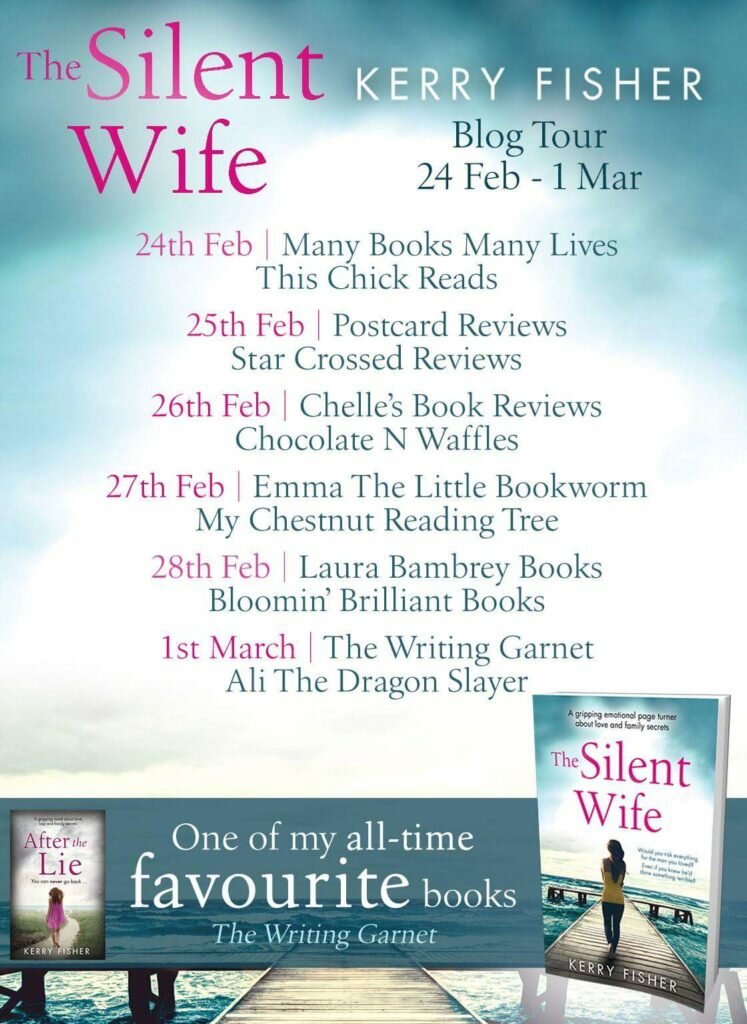 ---
#AroundTheUKIn144Books Challenge Book 4 – County: East Sussex