I'm delighted to be joined by Paul Harrison, author of Revenge of the Malakim – Volume 1 of The Grooming Parlour Trilogy, today to talk about the books and authors that have had an influence on him.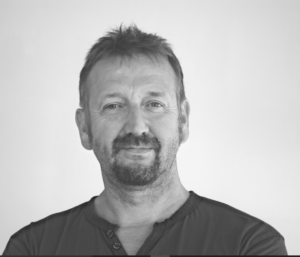 Which authors/books did you like to read as a child?
I was an avid Famous Five reader. Enid Blyton could write an awesome tale. I also liked to read about real life mysteries, those I mainly read about in American comics.
Were you good at English at school? Did you like it?
I was a bit of a rebel at school. I held the record for the cane, mainly for not listening and being cheeky. However, there were two subjects I excelled in, History and English. I loved both subjects, and still do I guess.
What genres do you like to read? Have they had an impact on the genre you write?
Being an ex-copper, I used to read a lot of true crime. I was influenced by Jonathan Goodman, an excellent writer of the genre. My first books and most of the thirty plus I've written are true crime. My police career and those books helped me to write my first crime fiction novel Revenge of the Malakim.
If you were to write a different genre what would it be and why?
Much of my life has been spent within the criminal justice system, (the lawful end I hasten to add), so I know it inside out. I like to research and write mysteries, and once wrote a book about the Loch Ness Monster, which was great fun.
Did any author's work encourage you to pick up your pen and write and if so who, what and why?
Yes, the late Jonathan Goodman became my writing mentor. I read one of his books and was so impressed, I wrote to him. He replied, and our friendship was formed. Jon was able to articulate any situation perfectly and make it a compelling read.
Are there any authors who, as soon as they publish a new book, you have to get it?
Mark Billingham, I really enjoy his books, and he's a decent bloke as well.
Which books have you read that have made you think 'Wow, I wish I had written that' and what was it about the book?
Jonathan Goodman – The Burning of Evelyn Foster. I found it difficult to put down. He painted a picture with words.
Have any of your plots/characters been influenced by real life events/people? (Be careful, I don't want you getting sued!)
Some of the events detailed in Revenge of the Malakim (Williams & Whiting) are loosely based about real life incidents within my police career. I am perhaps fortunate, that I've interviewed dozens of serial killers. As daft as it sounds, the interviews become boring after a time, the killers all say similar things. So I decided to create my own serial killers, based on those interviews and character/personality traits.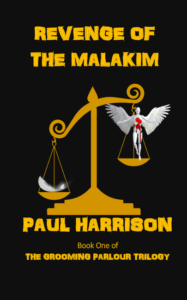 Paul's debut crime novel Revenge of the Malakim is out now, published by Williams & Whiting. Here is the synopsis:
It's high summer and the streets of Bridlington East Yorkshire are awash with tourists. A serial killer is on the loose. DCI Will Scott and his team embark upon a fast paced investigation to catch a killer with a unique agenda. As the body count rises the killer randomly moves location and the police are unwittingly drawn into a dark and sinister world where cover-ups and corruption reigns. A place where no one can truly be trusted and nothing is ever what it seems.
Purchase a copy from Amazon UK and Amazon US 
Find out more about Paul on the Williams & Whiting website.
A huge thank you Paul for taking part!