I am really pleased to welcome William L. Stuart to Bloomin' Brilliant Books today. William has been a huge supporter of the blog on Twitter and it is lovely to try and return that support a little bit today. So, before we hear more about William and his books let's find out about the books that he loves.

Which authors/books did you like to read as a child?
I read most everything. I own (still) the first 60 Hardy Boys Books, about 20 Nancy Drew Books, and just about anything I could get my hands on. I spent one summer reading the World Book Encyclopedias (my geekiness is showing…)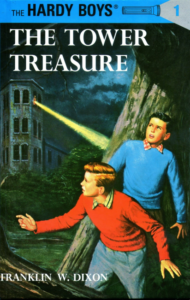 Were you good at English at school? Did you like it?
English wasn't my favorite. I didn't mind the literature part, but diagramming sentences and conjugating verbs was boring. Luckily, I have an amazing editor!
What genres do you like to read? Have they had an impact on the genre you write?  I still read many different genres. As I got older, I became a member of the Science Fiction Book Club and bought everything from hard core SciFi to epic fantasy. While I was in the US Navy stationed on submarines (long before the Kindle days), I would read whatever happened to be in the ship's library. I read Tom Clancy, Robert Ludlam, Ursula K. LeGuin, Steven Donaldson, and the list goes on. Even today, though I tend to read fantasy, I still enjoy thrillers, and occasional crime novel, sci-fi, and some paranormal. About the only thing I don't read is horror and romance.
The fantasy genre certainly had an impact on my stories, though I tried very hard not to allow the books I read to bleed into my own writing.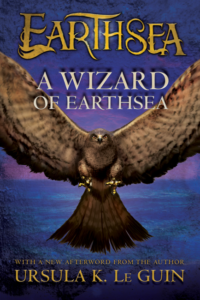 If you were to write a different genre what would it be and why?
Thriller or action adventure. I've read most of Clive Cussler's books, most of Brad Thor's, and almost all of Ted Bell's thrillers. I actually have a WIP of a thriller in the works (though the research keeps sidetracking me).
Did any author's work encourage you to pick up your pen and write and if so who, what and why?
Believe it or not, my biggest influence to write The Gemstone Chronicles was my grandson. He and I were out rock hunting in the North Georgia Mountains and I told him about the magical and mystical properties of gemstones. He was deeply involved with playing World of Warcraft and suggested I go home and write a book about elves, magic, and gemstones. I said OK and the series was born!
I never planned to publish the books. They were simply stories for my grandchildren to enjoy. After Aidan (the real one) read Book One, he encouraged me to publish. My brother John (Alatariel the Elven Scout in the books) read it as well, and urged me to publish. My wife started a cooking blog almost a decade ago and, despite her introvert nature, put her work out there for the world to see, and she encouraged me to publish. I contacted an editor friend to do my editing and a graphic artist friend designed the covers. I decided to self-publish since I never intended them to be commercial successes. Luckily, they have been well-received!
Are there any authors who, as soon as they publish a new book, you have to get it?
I used to grab every Brad Thor, Clive Cussler, Dan Brown, and Tom Clancy as soon as they hit the shelves. Not so much anymore. I spend more time reading Indie authors than anything else. I do enjoy Terry Maggert's Halfway Witchy series. I've read 4 of the books and can't wait for Book 5. I also add any of Doug J. Cooper's Crystal Series to my TBR as soon as they are released.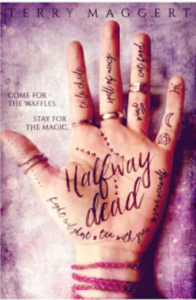 Which books have you read that have made you think 'Wow, I wish I had written that' and what was it about the book?
In the fantasy realm, Steven Donaldson's first Thomas Covenant series is one I wish I had written. The world building in this series was amazing!
In the thriller world, probably Robert Ludlam's Bourne books, especially The Bourne Identity. The plot twists and use of description made those books among my favorites.
Lastly, again in the fantasy genre, any of J. K. Rowling's Harry Potter books. The imagination and storytelling are topnotch, and her characters really made the books.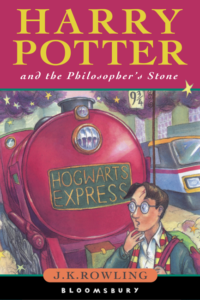 Have any of your plots/characters been influenced by real life events/people? (Be careful, I don't want you getting sued!)
I based my books in the North Georgia Mountains and used my grandchildren and wife as the basis of the 4 major characters. I could have conversations with them in my head and it helped with the dialogue in the books. The elves names are family members' names translated by a elven name generator. For the antagonists, I used the names of people I didn't particularly like (though I won't name them).
I used some of the things I learned in the Navy as part of Beebop's character, and Nana's cooking blog is based on my wife's cooking blog that I mentioned earlier.
Thank you for taking part, William. I love how The Gemstone Chronicles came about, it's a wonderful and inspiring story.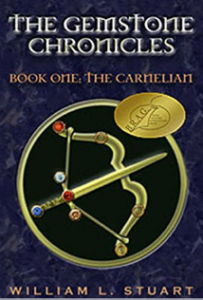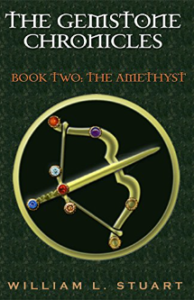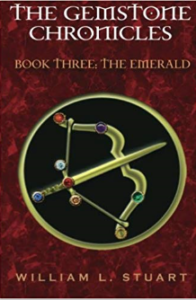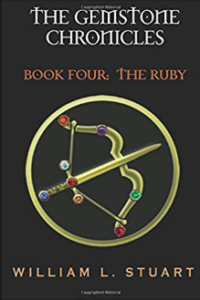 There are four books in The Gemstone Chronicles series: The Carnelian, The Amethyst, The Emerald and The Ruby. This is what the first book is about:
Elves, magic, stolen gemstones, a quest to restore the balance between good and evil, and who is the mysterious Keeper???
When Aidan and Maggie find a fairy cross while rock hunting with their grandfather, it's just an oddity. When they discover an elf imprisoned in the stone and free him, Dark Elves attack the siblings and their grandparents, forcing them to flee to Celahir, magical home of the Elves.
The family, with the help of their Elven friends, embarks on a dangerous adventure to find the first of the four stolen gems, the Carnelian. Without restoration of the stones, the balance between good and evil is slipping toward evil – in both Celahir and the human world…
You can buy your copies HERE in the UK and HERE in the US.
About William L. Stuart
William Stuart is a ten-year veteran of the US Navy Submarine Force, works in the animal health field, and is the proud father of his daughter Laura and grandfather of two wonderful grandchildren, Aidan and Maggie. When he isn't working, he enjoys rock-hunting, gold prospecting, playing softball, playing golf, and dabbling in woodworking. He lives in the Greater Atlanta area with Lana, his lovely and adorable wife of almost thirty years.
Links:
Website: https://www.williamlstuart.com/
Twitter:
Facebook:
Goodreads: https://www.goodreads.com/author/show/6473734.William_L_Stuart