Hello and welcome to another Author Influences. I'm delighted to welcome Neal James to Bloomin' Brilliant Books today to talk books.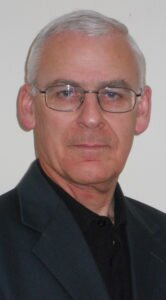 Which authors/books did you like to read as a child?
Like most boys of that age, I was fascinated by adventure stories and for me, the Richard Hannay novels by John Buchan held me in awe. My favourite was, and still is, 'The Thirty-Nine Steps', and on a holiday in Helmsley a few years ago I was fortunate enough to spot Buchan's complete works for only a couple of pounds.
Were you good at English at school? Did you like it?
I was average at English at primary school, but loved what was called 'composition'. This gave free rein to my imagination and I did come top of my class in that part of the subject. By the time I moved on to secondary education, there was less focus on composition at the expense of analysis and appreciation of established authors.
What genres do you like to read? Have they had an impact on the genre you write?
I love crime novels, science fiction, and some paranormal. I am, primarily, a crime writer and my reading helps to develop the characters which I have invented to further my writing. I'm also a great fan of science fiction, and the reading of top authors in that field was of enormous help in the writing of 'The Rings of Darelius'.
If you were to write a different genre what would it be and why?
Science Fiction would be my second choice of writing style, and the reasoning behind that is my love for the novels of Isaac Asimov. His way of weaving the reader into the story has long kept me riveted, and his books line my shelves – I rarely lend them out.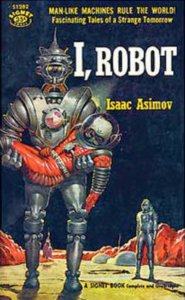 Did any author's work encourage you to pick up your pen and write and if so who, what and why?
James Patterson was the writer who set me off on the trail of crime writing. His short, punchy chapters had me turning pages at an alarming rate. The character of Alex Cross seems so real, and Patterson's way of bringing the reader into the Cross family life is what holds me.
Are there any authors who, as soon as they publish a new book, you have to get it?
I suppose Stephen Booth, and his 'Cooper and Fry' series would fit that bill. He writes in my native county, Derbyshire, and I can relate easily to the locations which he uses. I have met him at an author event, and he is such a good speaker – a style which I have used when on his side of the audience.
Which books have you read that have made you think 'Wow, I wish I had written that' and what was it about the book?
'A Place of Execution' by Val McDermid. Again, it's set in an area close to my home, and uses historical references in the plot which I find ground the book in believability. The plot is so tightly wound that you are forced into reading just 'one more chapter'.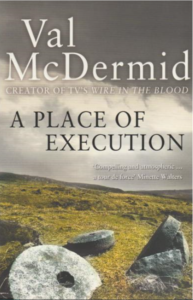 Have any of your plots/characters been influenced by real life events/people? (Be careful, I don't want you getting sued!)
I use incidents from my own experiences at work to flesh out plot lines, but make sure that names are changed in order to protect myself. However, unless you knew the set of circumstances special to the incident in question, you would never know. I have had a number of my readers ask to be written into books, but I always get written permission first and also approval for that section of the book where they appear.
Thanks for taking part, Neal.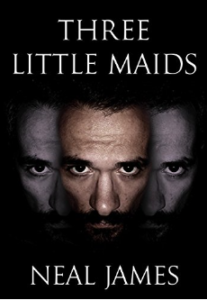 Neal James' latest book, Three Little Maids, was published in January 2018. Here is what it is about:
When vengeance calls, death is its shadow
Billy Robertson is out for revenge and the target in his sights is Dennis Marks.
Holding the DCI responsible for the death of his younger brother, Jack, Robertson seizes on the opportunity given to him by Harold Shaw – another violent criminal falling foul of the skill of one of the Met's finest detectives – from the confines of his cell at HMP Wandsworth.
After his run-in with the IPCC, Marks is plunged into a murder case involving the death of a teacher at Lainsford Grammar School in Edmonton. Without the services of Home Office pathologist, George Groves, and with the prospect of his own team breaking up, Marks' abilities are tested to the limit as he follows a trail of false leads, lies and a wall of silence.
You can grab your copy HERE.
Check out Neal's other work over on his website and say hello on social media: