I have to admit to being stupidly excited to have one of my all time favourite authors on Bloomin' Brilliant Books today…the incredibly talented Sibel Hodge.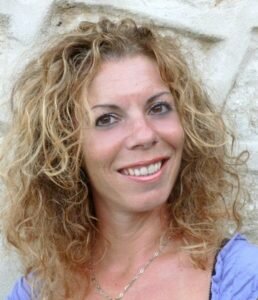 Which authors/books did you like to read as a child?
From as early as I can remember I always had my head buried in a book. Enid Blyton was a huge fave, and later, Agatha Christie.
Were you good at English at school? Did you like it?
I loved English language and writing stories. Weirdly, I hated English Literature. I think it's because of the books we had to read: Shakespeare—I couldn't understand what he was going on about! And Thomas Hardy, which was so hard going. Other classes were given To Kill a Mockingbird, which is one of my all time favourites. If I'd had that to read maybe I wouldn't have failed my English Lit O'Level!
What genres do you like to read? Have they had an impact on the genre you write?
I've always loved crime, mystery, and thrillers. I also love YA, women's fiction, and chick lit. They have definitely had an impact because those are the genres I write now.
If you were to write a different genre what would it be and why?
I started writing the funny stuff—romantic comedies, chick lit, comedy mysteries because they were a great fit for me then. But my writing journey led me onto a new life journey and I became transgenre! Now my stuff ranges from children's books and YA to NA, thrillers and suspense.
Did any author's work encourage you to pick up your pen and write and if so who, what and why?
A huge combination of authors, but some big influences that inspired my chick lit style of books were Catherine Alliott, Marian Keyes, and Sophie Kinsella.
Are there any authors who, as soon as they publish a new book, you have to get it?
John Connolly, Lee Child, Gillian Flynn, Samantha Hayes, Tammy Cohen, Elizabeth Haynes, Ian Rankin, Lianne Moriarty, Mark Edwards, Julie Corbin…My list is endless, I could go on and on!
Which books have you read that have made you think 'Wow, I wish I had written that' and what was it about the book?
Two biggies I can think of straight off: Gone Girl and The Girl on the Train. Mostly I think because they involve very flawed and pretty unlikeable characters (which I love), and because they were just SO different to the normal tropes in thrillers.
Have any of your plots/characters been influenced by real life events/people? (Be careful, I don't want you getting sued!)
Oh, yes indeedy! If anyone pisses me off they could find their way into a book as a nasty character, LOL! But I also like to use my voice to highlight social issues/injustices that I feel are important or don't get talked about much, for example: human and animal rights issues, and domestic violence and abuse.
A huge thank you for taking part.
Thank YOU so much for hosting me! xx
About Sibel Hodge
Sibel Hodge's No.1 bestseller Look Behind You has now sold over a quarter of a million copies.  Her books are international bestsellers in UK, USA, Australia, France and Germany.  She writes an eclectic mix of genres , and she's a passionate human and animal rights advocate.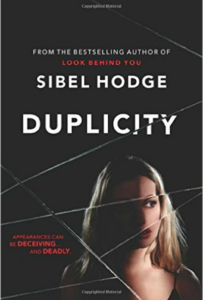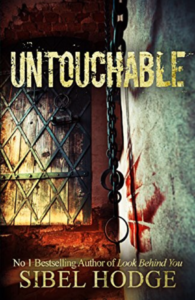 Sibel's next novel Duplicity is published on 27 December 2016 (you can read my review here), and Untouchable is out now (you can read my review here).
Connect with Sibel
Website:  sibelhodge.com
Twitter:
Facebook: