Laura Briggs's gorgeous Wedding in Cornwall series celebrates its first anniversary this month and I'm delighted to welcome Laura to Bloomin' Brilliant Books today to tell you more about her books.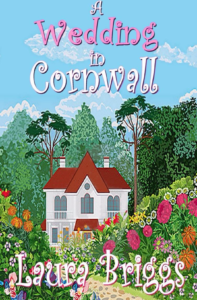 Thanks so much to Abbie for letting me share about my Cornish-themed romance series with the lovely readers at Bloomin' Brilliant Books!
It's hard to believe that my short romance read, A Wedding in Cornwall, celebrated its one year anniversary this month. When I first penned the story of American event planner Julianne and her exciting new job at a Cornish estate, I never dreamed it would become part of a best-selling series. But readers have been more than kind, their enthusiasm making the first book a Top 100 seller, even. They have warmly welcomed its sequel stories, and I'm so glad they continue to enjoy the world of Julianne, her co-workers at Cliffs House, and the charming Poldark-esque gardener, Matt. Because of such avid readers, these characters have experienced many unexpected adventures, everything from planning a Christmas Eve Ball, to helping with a baking contest, and even a royal wedding (at a Cornish castle, no less!).
The next installment in the series, A Romance in Cornwall, brings more excitement to the quiet Cornish village in the form of a famous romance novelist searching for their next story. To celebrate its release, along with the first book's anniversary, readers can download Book 1, A Wedding in Cornwall, for free via Amazon and other major eBook retailers for a limited time beginning August 23rd. I'm also thrilled to announce that readers will now be able to purchase the first six novellas in one volume—paperback and digital formats available this month!
I'm thrilled with the success you have had with the Wedding in Cornwall series Laura and I am sure it will continue to delight readers.
If you haven't read any of the books in the series be sure to download A Wedding in Cornwall for free while you can!
You can read my review of A Wedding in Cornwall  HERE, A Christmas in Cornwall HERE and an excerpt of A Manor in Cornwall HERE.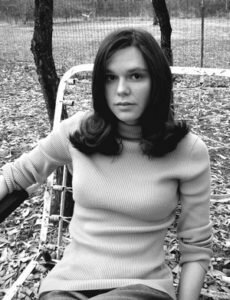 Author Bio
Laura Briggs is the author of several chick lit and romance stories. She has a fondness for vintage style dresses (especially ones with polka dots), and admires novelty scarf designs as well. Her favourite Jane Austen novel is Sense and Sensibility, and she enjoys reading everything from women's fiction to modern day mystery novels. She loves spending time with family, caring for her pets, going to movies and plays, trying new restaurants, and dreams of traveling around the UK and Europe someday.
Twitter Account: http://bit.ly/1ME9ivJ
Facebook Page:
Author Website: http://paperdollwrites.blogspot.com/