It's the last Wednesday before Christmas (can you believe it?) and this is the last Author Influences until the new year. I am delighted to welcome Ann Girdharry, author of the Kal Medi series, to the blog today to talk books and writing.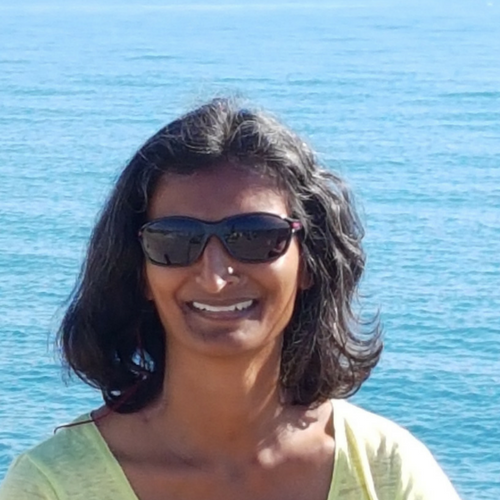 Which authors/books did you like to read as a child?
I was a huge fan of the Famous Five series by Enid Blyton and enjoyed them again reading them with my own children.
Were you good at English at school? Did you like it?
I loved English at school and enjoyed writing stories.
At middle school, I had a wonderful teacher who loved poetry and I remember him encouraging me to read a book every week during the summer holidays. The library was one of my best friends.
What genres do you like to read? Have they had an impact on the genre you write?
I like to read widely – in particular science fiction, women's fiction and memoir – as well as my own genre of crime, suspense thriller.
There's a separation in my mind between what I like to read for pleasure and what I like to write, so one doesn't much influence the other.
If you were to write a different genre what would it be and why?
I used to like writing children's stories and the first novel I completed (it has never been published) was for middle grade, so I'd probably like to do that.
Did any author's work encourage you to pick up your pen and write and if so who, what and why?
My motivation to write came from my own need to put my ideas onto paper.
If I've been encouraged by other authors, it's been by others who've made a success out of the independent path – such as Angela Marsons and Rachel Abbott.
Are there any authors who, as soon as they publish a new book, you have to get it?
Er, well, no not really. Though I've always got my eye open for new Karin Slaughter books but I can wait my time until I buy.
Which books have you read that have made you think 'Wow, I wish I had written that' and what was it about the book?
I've read hundreds of crime and thriller books and the one which consistently stays top of the recommendation pile is Child 44 by Tom Rob Smith. That's the one I'd like my thrillers to be like.The author created a wonderful character – a loyal KGB Agent, Leo Demidov, who becomes obsessed with tracking down a child serial killer. This obsession takes over his life, threatens his party loyalties and puts his own family and Leo in grave danger. Even better, the ending has a twist that is utterly unpredictable and masterly!
Have any of your plots/characters been influenced by real life events/people? (Be careful, I don't want you getting sued!)
One of the characters in the Kal Medi series, or at least the character's traits, was strongly influenced by my older sister and her ability to be reasonable and calm people down (and if that isn't a huge clue to which character I'm talking about, I don't know what is…)
Hahaha, yes it's fairly easy to work out – I bet your sister is pleased! Thank you for taking the time to answer my questions. 
My pleasure, Abbie, thanks for asking!
Book two in the Kal Medi series, London Noir, is out now alongside the first book in the series, Good Girl Bad Girl (click on the titles to read my reviews).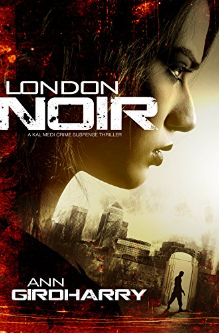 A serial killer hiding in plain sight…
Kal is reeling. From the shock of her mother. From clinging on to hope for Marty's survival.
When Kal meets Sophie, a young girl in trouble, Kal feels an instant connection.
The young girl has a terrible secret. Her friends are being murdered one by one.
The London Cartel are calling in Kal's debt. Can Kal survive the Cartel's demands?
And is someone really after the girl, or is the girl after someone?
About Ann Girdharry
Ann Girdharry is a trained psychotherapist and worked in the not-for-profit sector for many years, for agencies working with survivors of abuse, carers, and victims of racial attacks. She is a British, crime suspense thriller author. The first book in her Kal Medi series, Good Girl Bad Girl, is an Eric Hoffer Book Award Finalist 2017. The second book in the series, London Noir, was published October 2017.
You can connect with her on social media –
Website
www.girdharry.com
Facebook

Goodreads
https://www.goodreads.com/AnnGirdharry
London Noir on Amazon
Good Girl Bad Girl on Amazon