It's that time of year again when I and other book bloggers try to narrow down our favourite books of the year. I can't believe that 2017 is coming to an end! This year has flown by (a sure sign I'm getting old, I think) and it has been a fantastic year for books. So, after much deliberation, here are my favourite books of 2017 judged largely by the impact they had on me. Some of the books I have chosen were published in 2016, as this is about the books I have discovered this year. Click on the pictures to read my reviews.
The Book That Made Me Want to Adopt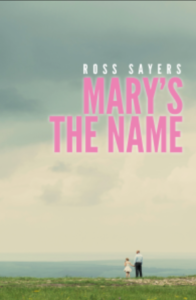 Not adopt any child, however, but a specific child. That child was Mary in Ross Sayers's gorgeous debut Mary's The Name. I'm still astounded by Ross's writing talent. His ability to write authentically from the perspective of an eight-year-old-girl as an adult man is amazing and he nailed it. Mary's The Name is both heartbreakingly moving and laugh out loud funny. An absolute treasure.
The Book That Made Me Pee My Pants Laughing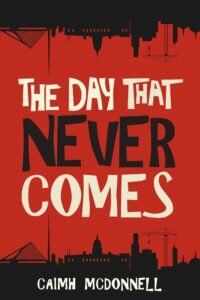 The Day That Never Comes, the second book in Caimh McDonnell's Dublin Trilogy, had me rolling on the floor laughing. While I love Bunny McGarry, it was Maggie the German Shepherd who stole the limelight for me in this book. The Day That Never Comes demonstrated the talent Caimh has for combining rip-roaring comedy with edge of your seat thriller – a match made in heaven. It was followed up in 2017 by the prequel Angels in The Moonlight which is also fantastic and a great place to start for anyone wanting to get into the series.
The Book That Made Me Sob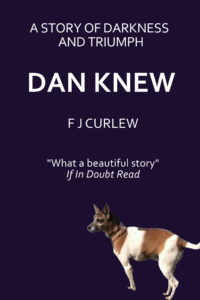 On the flipside there was a book this year that made me cry … a lot! I don't cry very often (I have a hard heart, hahaha) but there is one thing guaranteed to get me sobbing and that is dogs. FJ Curlew's Dan Knew had my face leaking at the end and this real-life tale about the Ukrainian street dog that is taken in by a British family is incredibly moving and really captures the essence of canine. A must read for dog lovers.
The Book That Took My Breath Away With Its Beauty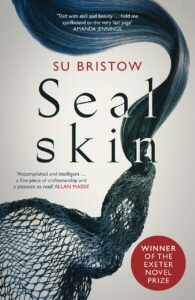 This undoubtedly has to be Sealskin by Su Bristow. This book based on the selkie myth is absolutely stunning and this is an outstanding debut. I loved everything about it and it is one of those books that has you thinking 'If I could write, I would want to write like that.' Every inch of Sealskin is sublime.
The Book That re-ignited My Love For The Gothic Novel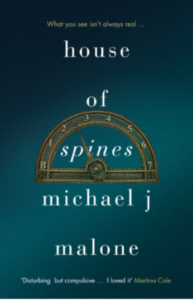 An eagerly anticipated book for me this year was House Of Spines by Michael J Malone. It has everything I have loved in a novel since my teenage years when I first discovered Du Maurier and the Brontes – the omnipresent house, the family secrets, the questionable sanity and the spine-tingling element. Simply wonderful!
The Book That Had Me Nodding In Recognition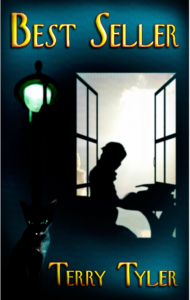 This is an older book that I read this year and it is a novella rather than a full-length novel. Best Seller by Terry Tyler is the short book that packs a punch. Anyone who knows me knows that I have a strange love/hate relationship with social media. While it can be wonderful in so many ways it can also bring out the worst in people. Best Seller captures all of this with Terry's acute observations of human behaviour. A deliciously dark tale.
Favourite Historical Fiction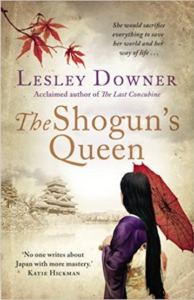 I couldn't decide between two books for this one so I'm including them both! I will start with The Shogun's Queen by Lesley Downer is captivating, sumptuous and a book to be savoured. The story of the courageous Okatsu gets deep into your heart.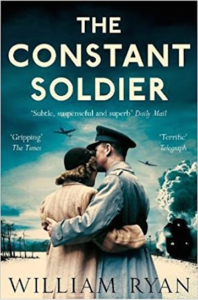 My other favourite book in this category is The Constant Soldier by William Ryan. A compelling look at the human condition and psyche during one of the most horrific acts in history – the holocaust – this book had me thinking about it for weeks afterwards.
The Book That Horrified Me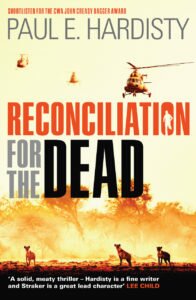 Reconciliation for the Dead by Paul Hardisty really had an impact on me and Paul's ability to combine gripping thriller with political acuity is outstanding. Set in South Africa during two time zones – 1981 and 1996 – it is based on the South African Truth and Reconciliation Commission. It is incredibly hard-hitting and I found I had to take breaks from this book, but is a book that should be read.
The Book That Totally Transported Me To Another Place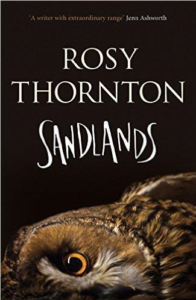 Sandlands by Rosy Thornton is a collection of short stories all set on the mudflats and marshes of Suffolk. Rosy's stunning prose is haunting and evocative and you become completely immersed in the surroundings in each beautiful tale.
My All Time Favourite Book of 2017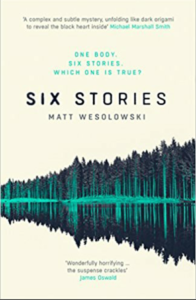 My favourite book of 2017 has to be Six Stories by Matt Wesolowski. A creepy, ethereal blend of folklore and social media that bristles with unease and tension, Six Stories is quite unlike anything I have ever read before. Utterly refreshing with a different take on how crime/thrillers are usually presented Six Stories is highly original. I have been lucky enough to read Matt's second book, Hydra, and it would seem that my prediction that Matt is an author to keep your eye on is correct as Hydra is equally brilliant.
So, those are my choices. Do you agree/disagree on any of them? Which books have been your favourites of 2017? Please feel free to comment, I would love to hear your thoughts.